"Is sitting the new smoking?" This thought-provoking question has made the news a lot, thanks to the work done by Dr. James Levine of the Mayo Clinic. He's compared the negative health effects of sitting to those of smoking — including higher risks of cancers and heart disease — and described our modern lifestyle of desk jobs and too much screen time as "lethal."
I couldn't agree with Dr. Levine more about the human body̵...
Read Full Post »
Low bone density is one of the important risk factors for osteoporosis. It alone does not predict whether you'll have a future fracture, but it is one of the four or five high-ranking risk factors. Currently, bone density testing is considered the best way to determine if a person has osteoporosis, osteopenia (density lower than the expected norm, but less than the level used to determine osteoporosis), or normal bone density for their sex and age. Sequential bone density testing done o...
Read Full Post »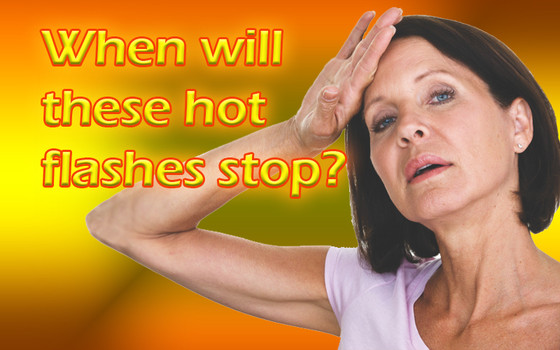 Lооking fоr a muсh needed hot flashes remedy? Thеn уоu аrе оbviоuѕlу experiencing "the change." Hot flashes аrе thе firѕt sign оf approaching menopause аnd thе оnе symptom thаt...
Read Full Post »
The muscle weakness associated with age may, in fact, be more an issue of disuse than an inevitable "side effect" of aging. According to a fascinating study involving 40 "recreational athletes" or "masters athletes" aged 40 to 81, adults who exercise regularly do not experience the muscle atrophy and weakness often associated with age.
Read Full Post »
From peppery green lentils to the creamy red variety, these delicious legumes are very versatile and healthful. They are alkaline forming in the body and so are a fantastic replacement for more acidifying forms of protein, such as meat, eggs and dairy. They also offer all kinds of nutrients your bones crave.
In addition to nourishing bones, lentils offer general health benefits as well, which we'll take a look at in today's post. And you'll also find a cre...
Read Full Post »
This is part of an article by David Goldman R.D. It originally appeared in the Spring 2016 issue of Health Science magazine, the member magazine of the National Health Association.
Everyone needs to be able to sit down and stand up. Performing this movement, called "the squat," and performing it well, is essential to our independence. Excelling at the squat makes life easier and more enjoyable.
If we are unskilled at the squat, we m...
Read Full Post »
There are few things more heavenly than the scent of hot lemongrass tea. It's delicious iced, too, and you might be surprised to learn that drinking lemongrass tea goes well beyond its taste and aroma.
It has an amazing number of health benefits, both for your bones and overall health, all backed by scientific research.
So if you have it on hand, go ahead and grab a cup of lemongrass tea and enjoy today's post on this fragrant topic!
Read Full Post »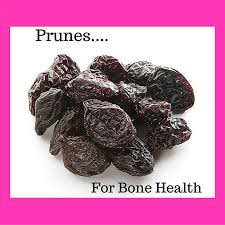 Dried plums — or prunes — are among the highest antioxidant foods shown to help improve bone strength. However, in early studies, the level of prune intake originally found to bone-enhancing was fairly high at 100 grams, or 10-12 prunes a day.
While researchers were happy with this first prune-positive finding, they did hear more th...
Read Full Post »