The muscle weakness associated with age may, in fact, be more an issue of disuse than an inevitable "side effect" of aging. According to a fascinating study involving 40 "recreational athletes" or "masters athletes" aged 40 to 81, adults who exercise regularly do not experience the muscle atrophy and weakness often associated with age.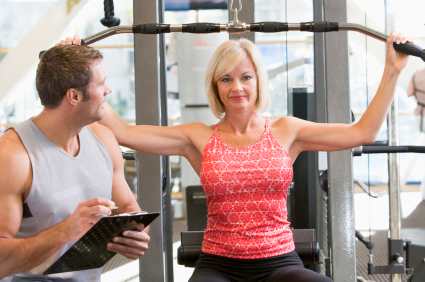 In contrast to previous studies, which looked at the muscle mass of sedentary adults, researchers in this study analyzed the muscle mass of active seniors. Specifically, muscles in the thigh were tested for mass, torque, and area using magnetic resonance imaging.
When analyzed, the muscles in the active adults did not decline in any of these areas, leading to the following conclusion:
"This study contradicts the common observation that muscle mass and strength decline as a function of aging alone. Instead, these
declines may signal the effect of chronic disuse rather than muscle aging. … This maintenance of muscle mass and strength may decrease
or eliminate the falls, functional decline, and loss of independence that are commonly seen in aging adults."
What encouraging results!
The study looked at the lower extremities of the participants. It's vital to have strong leg muscles to preserve functionality, avoid falls, and overcome the decline of muscle mass that can accompany a more sedentary lifestyle associated with aging.
References:
Wroblewski, A.P., et al. "Chronic exercise preserves lean muscle mass in masters athletes." Phys Sportsmed. 39. 3. (2011): 172-8. Web. June 23, 2016. http://www.ncbi.nlm.nih.gov/pubmed/22030953