Chia Seed Pudding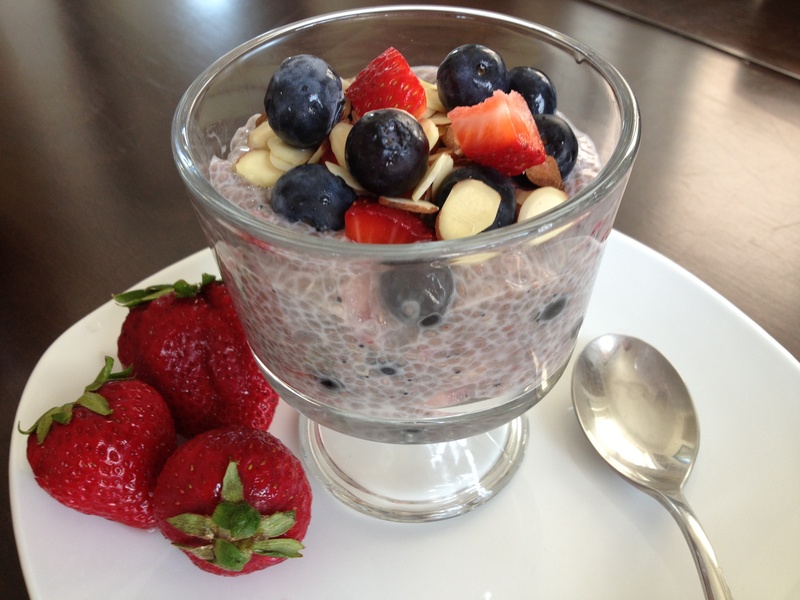 Chia Seed Pudding with Fruit
1/4 cup (45g) Chia seeds
1 cup soy or almond milk 
1/2 cup chopped or pureed fruit of your choice
2 teaspoons date paste (see below)
1/4 cup chopped almonds
Combine all ingredients in a bowl (except nuts), mix to incorporate. Cover bowl tightly and refrigerate overnight or for at least 4 hours.
Before serving add chopped nuts. Refrigerate leftovers.
Calcium content for Chia seeds for this recipe
45g of Chia seeds contains 125g of calcium
Date Paste
Date paste is a healthy alternative to sugar. It's made with a whole fruit and still includes all the fibre, vitamins and minerals as well as the sweetness.
Just put as many dried dates as desired in a bowl and cover with water. Leave to soak for a few hours or overnight. Then put dates and water in a small blender and blend till a smooth paste is formed. Keep in the fridge for up to a week to use in place of sugar.